News
News
Enable your process security with the new Tofino™ Starter Pack
2009 08 14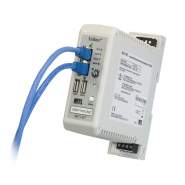 MTL Instruments and Byres Security Inc. are introducing the Tofino Starter Pack – a new targeted Tofino product package that enables customers to take control of their security requirements and assist them in building their future network security configurations.
The Tofino Starter Pack helps you quickly establish your first control network security zone and start protecting your plant. Easy to install, test, and activate, with no network disruptions, the Tofino Starter Pack is available at an entry level price. Set-up your first security zone with a solution that meets ANSI/ISA 99 standards and NERC CIP requirements, and expand zone by zone over time to develop a comprehensive industrial security solution.
The Tofino Starter Pack comprises of:
Users of the Tofino Starter Pack are eligible for a full Tofino CMP upgrade at a discount and offered free webinars to guide them through installation and set-up.

For further information ...
---