Quality Policy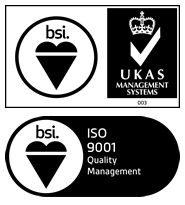 The manufacturing locations of MTL products, part of Eaton's Crouse-Hinds series portfolio are all registered to ISO9001:2015.
Our manufacturing facilities in Luton (UK) and Chennai (India) in addition are certified for the manufacture of intrinsically safe products through having a QA Notification from Baseefa (2001) Ltd. These sites are also subject to continuous audit and approval by certification authorities such as Factory Mutual (FM), Canadian Standards Authority (CSA), Underwriter's Laboratories (UL) and several other national certification bodies. The Group operates according to the Quality Policy stated below:
It is the policy of the company to provide products and services that meet or exceed customer expectations and satisfy them by anticipating their needs and requirements. We set and review objectives and continually improve the effectiveness of the Quality Management System.
Click here to download the certificate of registration ISO9001 for Eaton Electric Ltd, Luton, UK