Former brands
Our MTL products, part of Eaton's Crouse-Hinds series portfolio, stand for safety in the harshest of environments. Within our MTL product portfolio, we now have all of our former brands categorised by product line, but you can still find the same great products that you are familiar with.

MTL
Our MTL products range from industry renowned (IS) barriers and isolators through to sophisticated process control products, all designed for the harsh environments often encountered in the process industry. The former, long established brand has built up an enviable reputation as a global provider of Intrinsic Safety interfaces, fieldbus components and systems for use process control applications. Key applications also, industrial network components, HMI and visualisation, surge protection, alarm management and gas analysis.
History: Measurement Technology Ltd was conceived in April 1971 as a result of a cutback in the new-product design and development activities of a large instrument company. Many qualified staff with wide experience in different disciplines were suddenly available, and seven members of the team decided to start their own operation. One of which was Chris Towle who still resides now, within Eaton today.
You can find some of our MTL product range here: MTL HART Interfacing, MTL Industrial Ethernet, MTL Industrial Security, MTL Industrial Wireless & MTL Intrinsic Safety

Surge
Our MTL Surge Protection design and manufacture a wide range of protection solutions for all system surge protection requirements such as mains power, process control, network and communications. We offer a wealth of over 50 years' experience in the surge protection industry and a 10 year 'no-fuss' product warranty which is even further evidence of our confidence in our products and their application capabilities.
History: The new "MTL" surge brand embodies the strengths of Telematic, a name synonymous with the water industry, and Atlantic Scientific, which has strong ties in the network, ITS and wireless infrastructure markets.
You can find our MTL Surge Protection product range here.

Fieldplus
Our MTL Fieldbus product line has a unique niche in fieldbus infrastructure components. Through our Fieldbus product line, we can provide a complete suite of physical layer components that are required to install fieldbus systems in both hazardous and non-hazardous areas of process plants. Related products include redundant power supplies, power conditioners, wiring hubs, barriers, surge protection devices and other components that complete the infrastructure that is needed between the device and the control system in all environments including a consistent approach to hazardous areas which covers all gas types, divisions and zones. This is an often overlooked but crucial area when it comes to fieldbus implementation.
You can find our MTL Fieldbus product range here.

Azonix

Our MTL HMI and Visualisation offers the broadest range of hazardous area HMI products giving you the option of choosing the best solution to meet your technical requirements and business needs. Manufactured in a world class manufacturing facility focusing on quality and on-time delivery and supported by a strong service center focused on customer satisfaction, our products give the best return on investment and help your business grow. We strive to lead the industry with our product innovation and cost effective solutions.
History: AZONIX Corporation, has been supplied ruggedized computers and data acquisition systems since 1993 to the oil and gas industry. With over 10,000 systems sold ranging from human machine interface (HMI) displays, data acquisition systems, wireless communication and I/O devices for hazardous environments, AZONIX had a strong technical understanding for the demands of outdoor and hazardous area environments.
You can find our MTL HMI and Visualisation product range here which include Safe Area Workstations, Zone 1 Workstations & Displays, Zone 2 Workstations.

Gecma

Our MTL HMI and Visualisation designs and produces innovative products for the process industry. It is solely responsible for the Visualisation product range of Remote Computer Data Terminals and Ex rated Panel PC's. We manufacture, design and sell its modular, configurable human-machine interfaces (HMI) for on-site operation from our facilities in Kerpen, Gemany.
History: GECMA COMPONENTS GmbH was founded in 1991 with the goal of developing and producing innovative products for the Ex-Zones of chemical and pharmaceutical companies. The first projects were: development of inherently safe electronics / development of digital electronics / distributing hard-to-find electronic components
You can find our MTL HMI and Visualisation here which include Remote PC Terminals & Ex Zone Panel PC.

Hitech
Our MTL Gas Analysers are used across a variety of applications in all environments, including hazardous areas, and across all industrial and process sectors. With over 30 years of gas application experience, our installed base includes supplied equipment used in digester gas analysis, landfill gas monitoring, CDM verification, gas-to-grid, CHP engine protection and efficiency and flare stack monitoring.
History: Hitech Instruments was established in 1981 to design, build and market gas analysers. Since that time it had established itself as one of the leading suppliers of gas analysers into a wide range of industries and applications. Its innovative designs have earned it an enviable reputation worldwide. By designing a carefully thought-through range of products, each with a set of complementary options, analysers can be found for most applications.
You can find our MTL Gas Analyser product range here.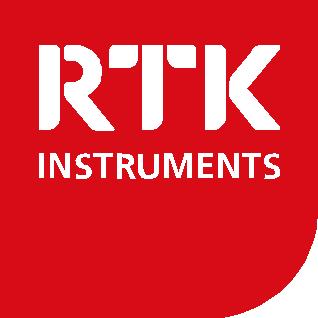 RTK

Our MTL Process Alarm Equipment is suitable for use in safe and hazardous area environments across the process, power and utility sectors. We supply alarm systems and associated instrumentation from a single sounder to a complete plant-wide alarm and monitoring system. Our unique products - worldwide - help to keep operators and the environment safe and process plants running smoothly. In the safety business, reliability is everything, we cast-iron Five Year Warranty on all our standard products which shows how confident we are in both our designs and our ability to build the products to quality standards.
History: RTK Instruments was established in xx as the leading specialist in the design and manufacture of process alarm equipment, displays and interface products.
You can find our MTL Process Alarm Equipment product range here.