Contact Us
Contact Us
Eaton has an established network of offices and representatives throughout the world to provide you with local help and advice.

Our sales offices listed here specialise in MTL products, part of Eaton's Crouse-Hinds series portfolio. Representatives, while equally committed, are independent and carry their own range of products as well as those from the MTL product ranges.

How to find us: view a PDF map
MTL products are manufactured in various locations around the world, with a central location in Luton - UK.
If you require technical support you can now submit your questions using our online Product Support Request form.
Distributor Statement

It has recently come to our attention that certain companies distribute MTL products while they are not the authorized distributor from Eaton Crouse-Hinds (hereinafter referred to as "Eaton" or "We"). Eaton cannot guarantee the authenticity of the above products and the legitimacy of the channel. We hold no responsibility for any defect, loss or accident incurred by the counterfeit products.
In order to protect your interest and to receive good products and services from EATON, please purchase MTL products from our authorized distributor. Your company is welcome to contact us in order to obtain an up-to-date list of Eaton's authorized distributors and dealers.
Our authorized distributor listed here specialize in MTL products, part of Eaton's Crouse-Hinds series portfolio.
Please be advised that some customers have received MTL product with their barcode/serial number removed. These may be sold via a non-authorized grey sales channel. Please contact your local authorized MTL Distributor or MTL contact immediately if you receive products without a barcode or serial number. Product warranty is void if this information is not clearly visible or has been removed.
---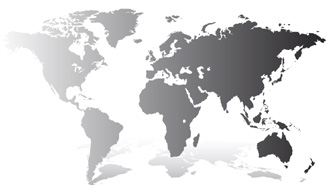 Offices & Representatives