News
News
New Intrinsically safe ethernet interface reduces installation time
2016 04 07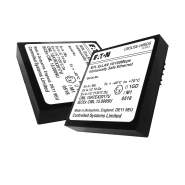 We are pleased to announce the launch of our intrinsically safe (IS) Ethernet interface, MTL ExLAN, as part of our Crouse-Hinds series portfolio. MTL ExLAN enables OEMs to simplify their product design and certification, saving time and associated costs in launching products for mounting in Zone 0 or 1 hazardous areas, while offering the benefits of open Ethernet connectivity.

The MTL ExLAN interface provides compatible IS signal parameters to allow interconnection to a wide range of IS Ethernet devices, so signals can be sent safely over copper, fibre or wireless Ethernet. It is ideal for data acquisition device applications for process control and monitoring in industries such as oil and gas, pharmaceutical, chemical and mining. For example, complex devices such as process weighing systems, gas analysers, flow meters or radar level gauges, can benefit from Ethernet connectivity, as part of the Industrial Internet of Things (IIoT).

As well as providing the essential network LAN interface for standard Cat 5e/Cat 6 Ethernet cabling systems, the module also voltage clamps the equipment's main supply rail (typically 5 V or 3.3 V). Together these ensure the Ethernet signals generated are limited to low IS levels. As a result, plant managers across process industries worldwide can be assured that they are operating safely in hazardous locations.

"MTL ExLAN enables instrumentation OEMs to offer increases in safety for their end users and reduced installation cost with an intrinsically safe solution," said Roger Highton, product line manager at Eaton.

"Now, more than ever before, there are increasing demands for greater efficiency, higher reliability and lower cost of ownership of field equipment, and users are looking towards the Industrial Internet of Things to deliver these requirements."

MTL ExLAN ensures full IS compatibility of interconnected devices including Eaton's current range of MTL 9400 Ethernet modules, which allow for live connection and disconnection of the end device in Zone 0 or Zone 1 hazardous areas. In addition, it is also fully compatible with PoExTM, 12 VDC Power over Ethernet for Hazardous Areas, to provide power and communication over a single cable in harsh environments.

Designed to meet the most demanding process applications worldwide, our complete portfolio of rugged MTL Ethernet connectivity devices offers harsh and hazardous area classifications, combined with 40 year pedigree of understanding process industry requirements.
For more information on our MTL ExLAN click here
---