News
News
MTL PREPARES FOR MAJOR
2006 06 12
The MTL Instruments Group plc is pleased to announce that Ian Verhappen has joined the group as Director of Industrial Networking Technologies. In this new role Ian will be responsible for the development and support of not only MTL's present fieldbus products but also new technologies that will be critical to the ongoing success of both MTL and its customers.
"This is an exciting opportunity for me to be part of a dynamic global company at the forefront of the industrial networking arena – an obvious passion of mine, and a key part of the automation technology developments in our future" said Verhappen. "By combining the strengths of the global centre of excellence in Alberta and our regional support teams in Europe and Asia, we will be able to provide full life cycle support for your industrial network – from the terminals on your field device through to the I/O card of your control system. MTL is no longer just an equipment provider but now also your "industrial network solutions" source offering engineering services for system design, commissioning support, and remote diagnostics ensuring you a reliable system on which to base your automation projects".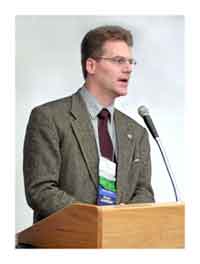 Ian Verhappen is highly respected in the Process Automation sector and has served as project lead, engineer, designer or independent review consultant for a number of companies and industries around the world including; Pulp and Paper, Mining, Food Processing, Water and Wastewater, Oil Sands processing, Petrochemicals and Refining.
" Ian Verhappen's arrival at MTL reinforces our commitment to future fieldbus technologies. He will be instrumental in not only maintaining MTL's market leadership in physical layer components but also in developing our future strategies and products as this key market expands" said David Denton, President of MTL's Hazardous Area business unit. "The End-User experience that Ian brings to MTL will ensure that the company's growing portfolio of network solutions will keep track with even the most demanding requirements of the fieldbus community.
---