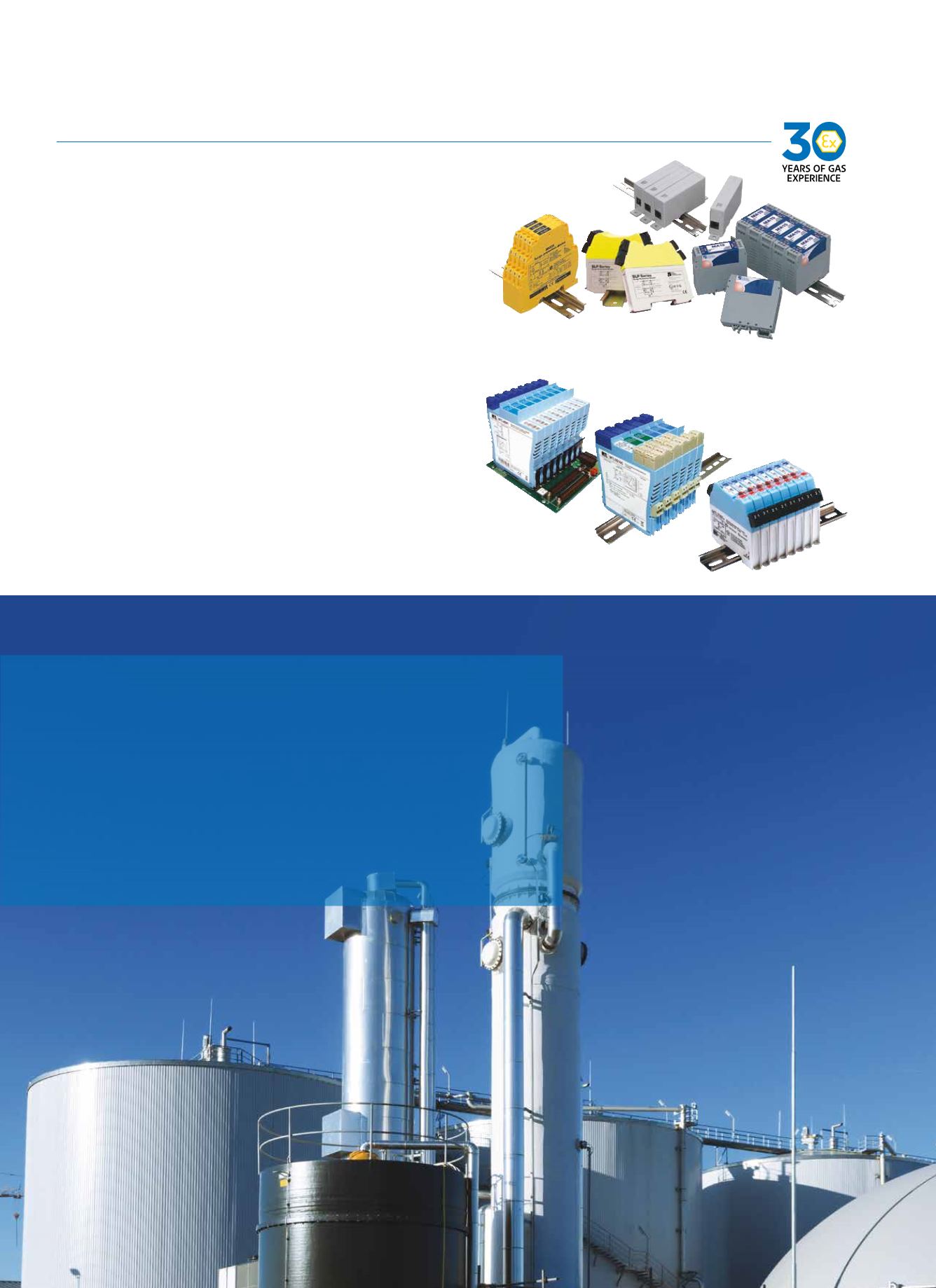 A partner poised to
meet your biogas
monitoring needs
EATON Crouse-Hinds series MTL products
MTL biogas monitoring
7
Surge protection
Surges and spikes from nearby lightning strikes and high
voltage cables can destroy or disrupt unprotected electronic
equipment. Induced surges and transient voltages can destroy
or, perhaps more worryingly, render inaccurate sensitive control
and measurement instruments. Advanced MTL surge protection
devices safeguard all types of electric and electronic equipment
from destructive high voltage transients and feature rapid
operation, accurate voltage control and automatic resetting once
the over-voltage has ceased.
Intrinsically safe interfaces
With over forty years experience in the development of world
leading intrinsic safety (IS) interfaces for hazardous areas, our
zener barriers, galvanic isolators and integrated IS help prevent
explosions in hazardous environments. With DIN-rail mounting
or backplane integration, Eaton have an interface solution for
safeguarding hazardous area signals without compromising
modern design practices.
Accessories