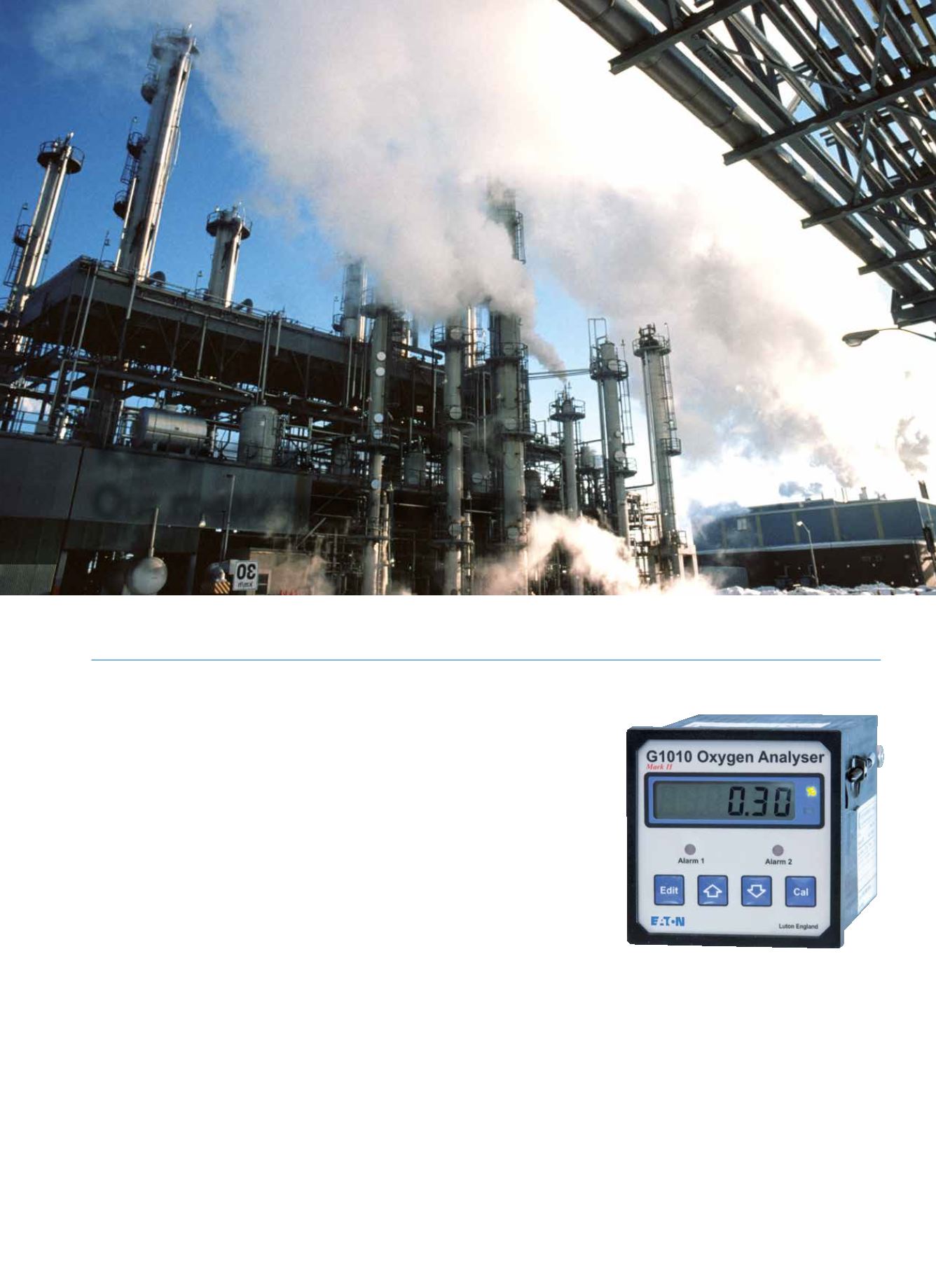 EATON Crouse-Hinds series MTL products
MTL biogas monitoring
6
The
G1010 oxygen analyser
has numerous applications in safe or hazardous
area biogas processes requiring the precise measurement of oxygen down to
0.01% v/v.
Oxygen is measured to detect potential explosive gas conditions and anaerobic
activity in biogas processes. This proven long life 'E' type oxygen cell has a
working life of up to 5 years and is used in all biogas applications. The unique
design of this sensor means it is compatible with many of the mildly acidic gases
found in biogas without any detriment to its accuracy or working life.
A remote sensor option is available which is supplied in an IP65 enclosure,
complete with flowmeter and flow control valve. Where sensor cable lengths
are an issue, a loop powered IS transmitter can also be included in the
remote enclosure.
For hazardous area applications, the sensor may be mounted remotely in the
hazardous area, safely interfaced via an MTL zener barrier or galvanic isolator to
the electronics unit in the safe area. Alternatively, the G1010 electronics can be
mounted in the hazardous area by supplying the unit in an optional Ex d enclosure.
G1010
Oxygen Analyser
•
Long life oxygen sensor
•
Hazardous area versions
•
Remote sensor option
•
Proven sensing technology
Typical Applications:
Anaerobic digester plants
Biogas purification
Gas-to-grid
Engine generators
Gasification
Flare stack monitoring
Your plant performance
Our measurement solution