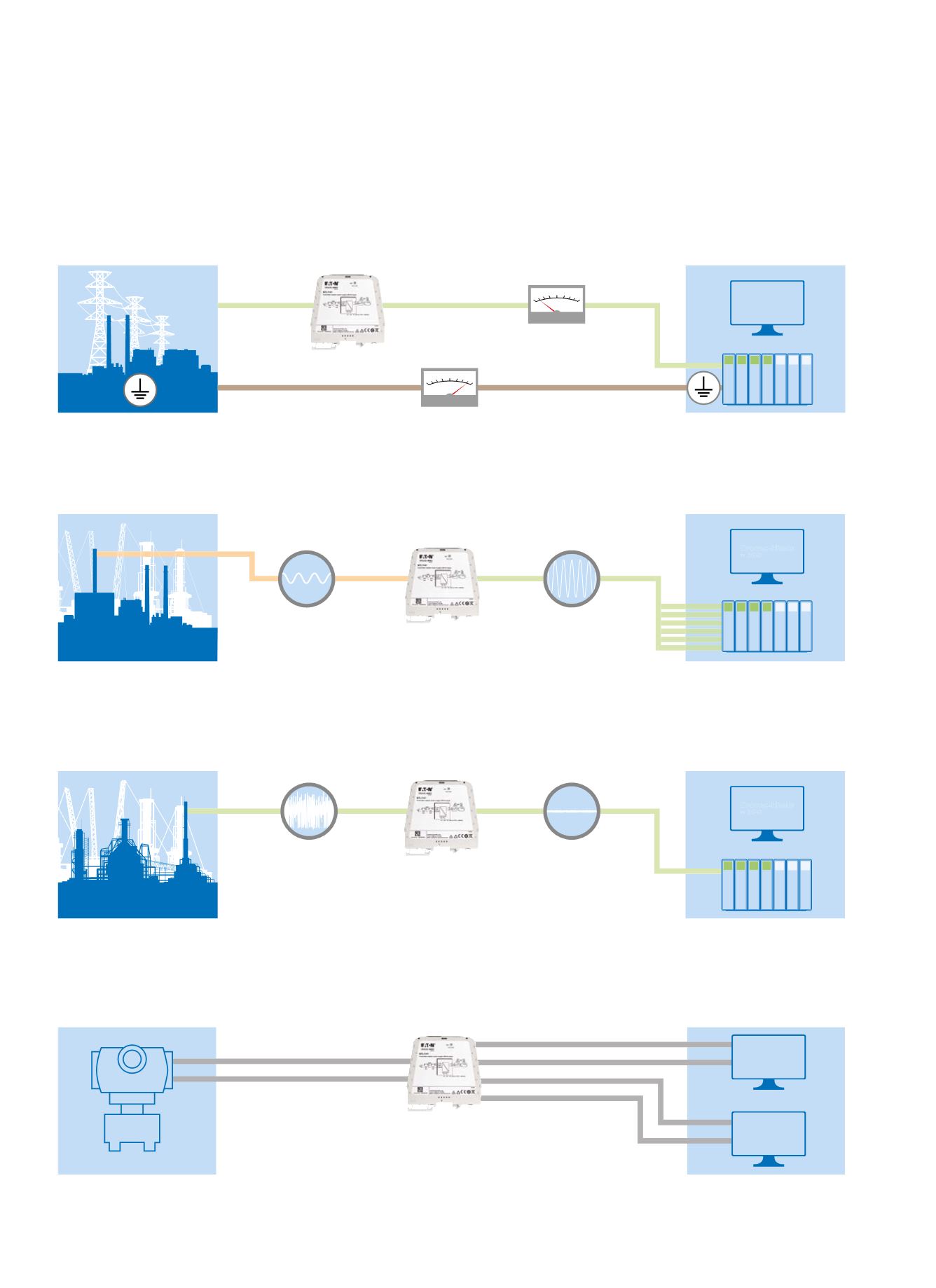 EATON Crouse-Hinds series MTL products
MTL1000 range signal conditioners
7
Applications
A
CONTROL SYSTEM
Signal conversion
Many types of signals in the control of a plant exist. Conversion to a common type reduces the number of system card types and quantity
that are required. Converting low level signals also improves signal quality and gives better control.
A
V
CONTROL SYSTEM
Elimination of grounding fault currents
Where high power devices are installed significant ground potential differences can occur across the plant, especially under fault conditions.
Without isolation these fault currents and voltages can severely damage system control equipment. Signal isolation eliminates damage under
these conditions thus keeping the process and plant operational.
A
CONTROL SYSTEM
Noise reduction
Machinery is a major source of noise and interference. Signal isolation and conditioning reduces the effects of this interference on the
process signals. This in turn will improve product yield and reduce operating costs.
A
CONTROL SYSTEM
LOCAL PANEL
Signal repeat
There are many instances where signals need to be transmitted to more than one area of the plant or measuring elements. Signal
duplication with isolation provides the means to achieve this whilst maintaining isolation between the plant equipment.