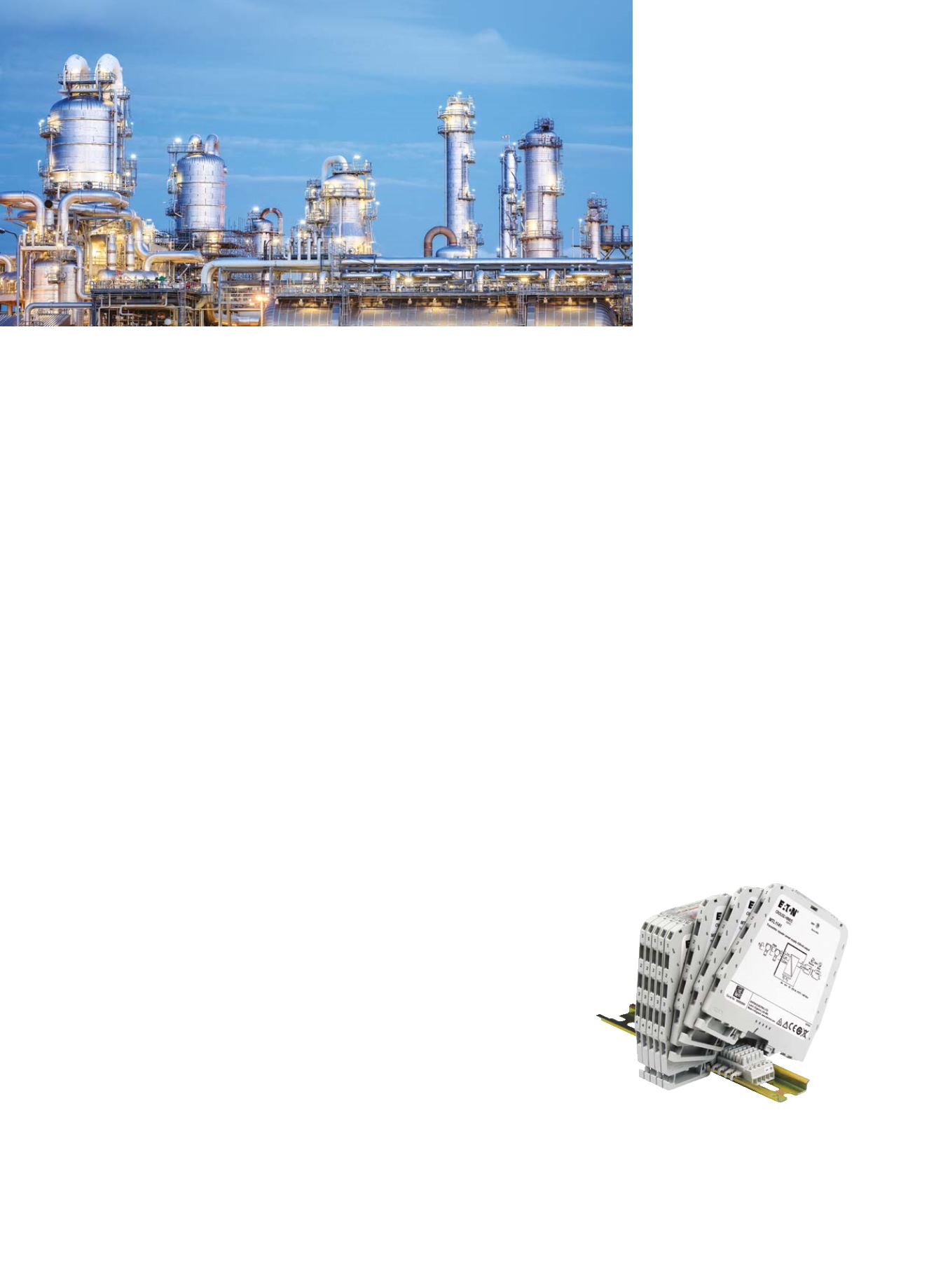 EATON Crouse-Hinds series MTL products
MTL1000 range signal conditioners
3
With process plants now spread over
wide areas and the demand for more
information, the transfer of electrical
signals present many challenges.
High power devices mixed in with
low level signal transfer generates an
environment which has an adverse
effect on the ability to control and
measure the processes.
Signal conditioning makes a major
contribution to resolving issues such
as varying grounding potentials,
reducing signal noise and eliminating
earth loops. It also protects sensitive
control equipment from dangerous
voltages. All these benefits add up to
reduced down time, fewer failures,
greater product yield and significant
cost savings.
Signal conversion to a common type
allows the use of standard interface
and control cards.
Many different signals from sensors
such as thermocouples, RTDs, position
monitors, pressure and flow monitors
all need to be handled. Converting
them to the same signal type allows
the control system card choice to be
simplified and fewer installed. Higher
level signals are also less susceptible
to noise and interference so by limiting
the distances the low level signals
travel reduces these effects.
Eaton is already well known for its
hazardous area MTL intrinsic safety
and MTL process IO portfolio, but
signal conditioning is used in many
additional industrial processes.
We have applied our expertise to the
MTL1000 range of signal conditioning
isolators, making Eaton your first choice
as a trusted, single source of supply for
all of your interface requirements.
Introduction to signal conditioning
Protecting field
instruments
and control
systems for safe,
reliable process
communications
www.mtl-inst.com
mtlenquiry@eaton.com